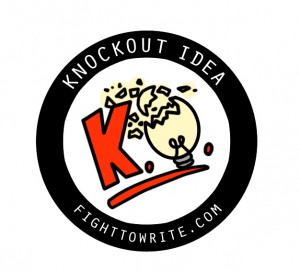 Yesterday, I mentioned a mashup method for creating unique titles. Here's a second, and I'll use the same book as my resource as an example (Force Field: 77 Women Poets of British Columbia). You, of course, can use any anthology that might be sitting on your bookshelf.
          Purely on a whim, and since the book contained 77 female poets, I decided to pick a seventh word from a poem from every writer. Each writer had more than one poem, so I could easily avoid dead words like a, an, the, that, and so on.
          Here's a partial list of the words I found:
* still * mind * dark * rivers * eyes * skin * beneath * desperate * curse * bedroom * hiss * lying * watching * falls * bridge * underworld * branch * flood * rhapsody * horizon * good-bye* paper * stare * hooded * lovely * gallows * . . .
          Then, just like I did yesterday, I search for interesting mashups or pairings:
STILL MINDS ; DARK DESPERATION; DARK MINDS; THE RIVER'S EYES; PAPER CURSES; BENEATH THE BRIDGE . . .
          These are a few titles that sparked from about 1/3 of the words I pulled from that book. Imagine the combinations that are possible with all of them!
Try this:
          Find a short story, essay, or poetry anthology, and choose every Nth (pick your favorite number) word from a variety of them. See what surprising combinations you can come up with!