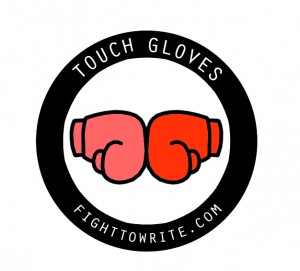 Ok, my three-day SIWC nirvana is soon coming to a close (just a half-day Sunday remaining), but already it's been amazing because…
I met

Zsuzsi Gartner

, a short story goddess whose work I admire and even teach to my students, and she blue-penciled a short story I wrote, giving excellent advice and instructions for that five-page piece of short fiction.  AND she autographed a book for me, AND I went to a POV session of hers that was very helpful and informative.

I met and pitched two different novels to  four agents and three of them requested full manuscripts to be sent. I have never before had an agent request a full manuscript at all at this conference, so I'll take that as a positive sign…

JACK WHYTE

sang on stage at the conference ("The Hippopotamus Song"), a long-time SIWC tradition.
I won a few books in a book draw.
I got

Diana Gabaldon

to sign two books–one for one of my Writing 12 students, and the other for a secretary at school who loves Outlander.
I ran into

Denise Jaden

, a YA author who started pitching at SIWC not long ago and since has published several books with Simon and Schuster! Some of my students read her work, so I was jazzed to meet her again.

Leanne Shirtliffe

, who is funny as hell, writes memoir (especially mommy memoir) and puts up with me on Twitter, autographed a book for me and so did

Janie Chang

, who has an incredible historical fiction novel out this year with Harper Collins. The two of them were part of a panel of success stories of writers who have their publishing success due in whole or in part to the Surrey International Writers' Conference. INSPIRING!

Susan Pieters

, who is one of three founding members of

PULP Literature Press

, saw me in a lineup, complimented me on my short story that won The Storyteller Award last year, and asked me to send it in to her for consideration for their pulp anthology magazine. Fantastic! I even sent the expanded novella version for them to consider, since they sometimes print works of that length.
I met long-time writer pals like

Hector Curiel 

and

Bonnie

Jacoby

 and

Tricia Barker 

and made more than a few new acquaintances too! I also ran into a writer who has placed in at least three contests WITH me–

Carol Despeaux

, who lives south (but not too far south) of the border.

Jim C. Hines

, author of 40+ published short stories and nine fantasy novels, gave a memorable keynote speech on how STORIES MATTER!
I know I'm forgetting other happenings today, too, but let me tell you one thing that I know for sure:
Today, alone, was MORE than worth the cost of a three-day conference! I encourage everyone to take this one in next year, around the same time in October. And I hope to see you there, too!
Time to get ready now for the last day of the conference and then get to sleep… if I can!