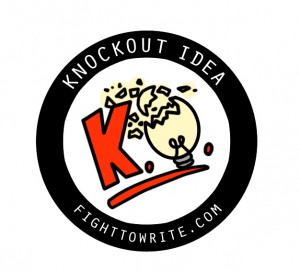 First of all, I picked up a copy of Jeff Vandermeer's book, Wonderbook, and I'm having trouble deciding whether it's a book about writing or a work of art–amazing! But on page 42, I read the following:
To grow as a fiction writer, you absolutely must engage in some dissection of stories, your own and the work of others.
It's an idea I have long supported…and if you scroll back through many screens of entries on fighttowrite.com, you'll see many dissections of technique I've put up about the strong style of writers I admire. Your only assignment today? To take a peek back over those pages and see if a certain technique catches your eye. Then roll up your sleeves, warm up your keyboard, put your butt firmly in your chair (or start walking at a leisurely pace if you own a Trek Desk), and START WRITING!