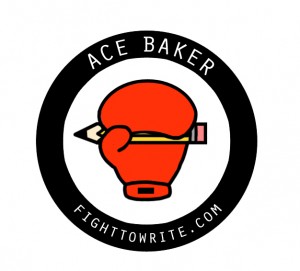 OK, SUPER EXCITING NEWS! My novel, a YA Medieval Fantasy, Summer of Blades, is one of three finalists in a contest put on by Grasmere Publishing. The winner gets his or her novel published. In other words, I am literally two books away from fulfilling a dream–having a novel in print!

          It gets better. The final judge is none other than ARTHUR SLADE. Yes, THAT ARTHUR SLADE–the one who has published more than 15 novels so far, including DUST, which won the Governor General's award!
          ARTHUR SLADE IS GOING TO BE READING SUMMER OF BLADES!
          What's freaky is that there are a few bajillion coincidences there–we're both from small town Saskatchewan; we both got our first degrees from the University of Saskatchewan; we both have July birthdays; he gave up a dental plan to become a published writer, and I have a dental plan I'm totally willing to give up to do that. See?
     I'm too hyped to think, so here's the synopsis for Summer of Blades:
SUMMER OF BLADES is a 53000-word medieval fantasy that features Arietta, a girl who is fighting three "weaknesses": she's young, she's female, and she's poor. She dreams of a better life, for her and for her father. Since her mother's death, he's been working too hard, and if she could just do something to earn more money, life might be easier for the both of them.
That's why she enters the tournament. Raised as a tomboy, she is better than good with a bow, a blade, a hand ax, and a horse. She enters and wins a two-day tournament that tests all "knightly" skills, and just as she approaches the platform to accept her prize—
A dagger comes shooting through the air directly at Prince Quinn's throat!
She grabs the dagger from the air by the handle, and throws it back at the assassin, pinning him to a post by his own cloak. She has saved the Prince, and the Queen immediately names her the Prince's official bodyguard, BEFORE taking off the helmet and discovering…SHE'S A GIRL!
This is how Arietta falls into life in the castle, but it's not quite what she expected. The Brotherhood, a terror from within, is attempting to kill the royal family. Just as she begins to deal with that, the Gagordians, a terror from far away, will soon threaten their tiny village, and Arietta finds herself in the role of a reluctant hero: not necessarily wanting the job, but finding herself leading her people into battle.
There were people now who were willing to kill because of her. People who would die because of what she did or did not do. No matter what anyone said or thought, she knew now that being a good leader was not about being a puppeteer—moving and having others dance around for you. Those strings were connected at both ends.
Worse yet, with all the fighting going on around her, with death on every side, she didn't like the person she was becoming…
A predator.
Welcome to the world of Edarians vs. Gagordians. This coming-of-age novel is a fast-paced piece of fiction aimed at youth aged sixteen and under (but with an appeal to older readers as well). It's an exciting tale that shows the power of passion and persistence and will appeal to fans of Hunger Games, Percy Jackson, and Ranger's Apprentice. It's a blend of Joan of Arc and Robin Hood with a twist—the strong, young female warrior is forced into having to fight and protect the rich in her kingdom (and a male Prince, Quinn, as well) even though she herself is poor. And when her mind is muddled by thoughts of a new love, it's a dangerous time for her and for her people. Sword blades, oar blades and even blades of grass create the chaos that is…
SUMMER OF BLADES!