6

Days Away: Find a Muse to Light Your Fuse!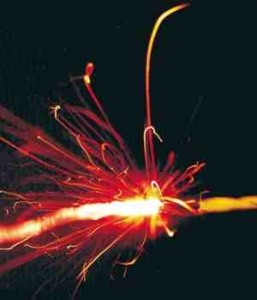 This is not your average keynote.
No PhD dissertations here. No academic hoohah.
At SIWC, a keynote address is motivation and inspiration, pure and simple, like Robert Dugoni's now-famous "This Day We Write!" speech, which had the SIWC crowd take up arms against blank pages and writer's block. If you need a spark, if you need a jumpstart, if you need to breathe again, here are six keynote speakers, listed in order of appearance, who can act as your new muses:
Peter Rubie , a man of many faces: agent, journalist, professor, writer, editor, journalist, reviewer, and jazz musician, to name a few! He's likely taken a great amount of time writing and editing his keynote speech, could probably play a tune to put you in the mood to hear it, and then might just look for a way to sell it once he's finished!
Sarah Wendell, author of the book Everything I Know About Love, I Learned from Romance Novels, co-author of the book, Beyond Heaving Bosoms: The Smart Bitches' Guide to Romance Novels, and co-founder of Smart Bitches Trashy Books.com, one of the most popular blogs examining romance fiction. I mean, definitely do NOT expect your grandmother's keynote speech here.
Cory Doctorow, and for him, think power: science fiction novelist, blogger and technology activist, co-editor of Boing Boing (boingboing.net), a contributor to The Guardian, the New York Times, Publishers Weekly, Wired, former Director of European Affairs for the Electronic Frontier Foundation, Fulbright Chair at the Annenberg Center for Public Diplomacy at the University of Southern California, winner of .the Locus and Sunburst Awards ( and nominated for the Hugo, Nebula and British Science Fiction Awards)… and I, ummm, so far today, have had a coffee and written this blog entry…okay. Time to get off my butt and DO something!
Chuck Wendig, who yes, is a best-selling novelist, but who also is known for "his profane-yet-practical advice to writers, which he dispenses at his blog, terribleminds.com, and through several popular e-books (including The Kick-Ass Writer, published by Writers Digest)." I mean, the guy's written a book called The Kick-Ass Writer, folks! 'Nuff said.
Laura Bradbury, a self-publishing success story, whose book, My Grape Escape hit #1 on the Amazon.com "France" chart almost immediately, as well as placing in the top 5 of the "Travel-Europe" category and in the top 100 "Memoirs." A rising star!
Hallie Ephron, whose work has been called "Hitchcockian" by USA Today and "deliciously creepy" by Publisher's Weekly. SHE is anything but—she's an inspiring writer who is extremely gifted at teaching her craft—as you'll discover if you attend her sessions at SIWC.  A three-time finalist for the Mary Higgins Clark Award, Hallie wrote a multi-award nominated Writing and Selling Your Mystery Novel: How to Knock 'Em Dead with Style. 
SIWC: Come for the motivation, but stay for the awe … and the ahhh, and the ohhh! and the YEAH!