4

Days Away: 4 contests, 4+ reasons to enter!

Four SIWC writing contest categories and FOUR reasons to enter!
Okay, so the contest may be over for this year (more on that in a later post), but the best time to begin your entries for next year is . . . now! That said, here's a bit of info directly from the siwc.ca web site:
Four Categories:
SIWC Storyteller's Award: short stories 2,500 — 5,000 words
SIWC Non-fiction Award: maximum length 1,500 words
SIWC Writing For Young People Award: maximum length 1,500 words
SIWC Poetry Award: one poem per submission: 100 lines max.
Please Note: The 'Writing For Young People Award' is a category comprising stories written for people under 18 years, including picture books, chapter-style stories and YA. The writer's age is immaterial.
Now here are 4+ reasons why you might consider entering next year: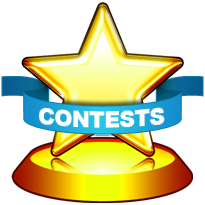 Yes, there's the prize money. First place finishes win

$1000

(I was fortunate to have that happen in 2011 in the Poetry category, and in 2012 in the Storyteller category). Honorable mentions earn

$150

(I've never had this happen). Other finalists earn the recognition of having been finalists (I was a finalist in 2013 in Storyteller and a finalist this year, in 2014, in Poetry and Nonfiction).
Winners are published and see their work in print. Pieces are printed in the

World of Words Anthology

sold at the conference. It's nice to know your work will be read by other writers.
That exposure can lead to other opportunities. Another editor, Sue Pieters of Pulp Literature (also an SIWC writing contest winner, multiple times in multiple categories) contacted me about purchasing second rights for my award-winning story, "Victory Girl," a year after it was published in the anthology. It appeared in issue 4 of Pulp Literature this month, along with an award-winning poem of mine!
Writing contests give you an assignment—a specific word count and type of writing, along with a deadline. It's like an extended writing prompt…and many of us know about the tendency to procrastinate if we don't have that Sword of Damocles, that deadline, hanging over the head as a reminder to put the butt in the chair and put words on paper.
Bonus reason: It can add to your bio.
Having won a few contests, I can write:
Ace Baker's poetry has won the SIWC Poetry Contest, the PNWA Poetry Prize, and the 2014 Magpie Award. His short fiction has won the Storyteller Award in 2012, and a YA medieval fantasy novel of his, Summer of Blades, was shortlisted (top three) for the 2014 Grasmere Publishing Children's Fiction Contest.
So what are you waiting for? You have four contests with guidelines above. Pick your favourite and get working on your entry for the 2015 SIWC writing contest!