Highlights from Day

2

of SIWC !
Okay, so today at SIWC, I got just as bombarded by great information, amazing people and presenters, and surprising encounters as I did yesterday, maybe even more. But I found out the secret for dealing with it effectively. It's called a …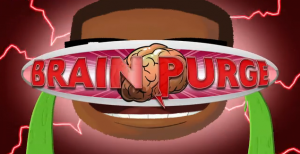 More about that later… here are a few bites (bytes?) of good writer food I got today:
Keynotes from

Doctorow

and

Wendig

today, different in tone and message, but with the same deep effect on listeners. Both were extremely eloquent and well-prepared and I learned all about intellectual rights and Owls in an Outhouse.

From

Anita Daher

, 19 plot archetypes (including Riddle, Rivalry, Forbidden Love, and Wretched Excess); 8-point Arc Worksheet; and a Guide for Pantsers. Key moment–hearing that character driven books lend themselves more to pantsers and plot-driven books more to planners. It's the difference between a romance and a "pursuit" book. Definitely helped explain why my process changed a bit on my latest book, which was more character-driven.

From

Chevy Stevens

, the baring of her writing soul. Her session on three-act structure took us through plotting from beginning to end–different approaches, complete with docs and web links. She also then told us about HOW this structure worked in her own five novels as well as other works like The Walking Dead, Lost, and The Killing. She was extremely up front about the troubles she faced as a writer, and took time to explain new skills she acquired with each book she wrote. EXTREMELY honest and helpful! On top of that, a 9-page handout, just in case it might have been quite a bit of info in quite a short time. Much appreciated!
From

Mercedes Fernandez

, a pitch that became blue-pencil. Mercedes listened carefully to a pitch for one of the three novels I'm attempting to find an agent and/or publisher for at the moment. After asking some great questions, she told me an issue I would have to deal with–parts of the novel are YA and parts are NA. It has to clearly be one or the other for publishers to be able to market it effectively. It showed me the few parts I need to rewrite to make it completely YA. Kind, helpful comments! TY!
From

Abby Ranger

, senior editor at Harper Collins, great interest and great questions about another book I'm pitching, a YA medieval fantasy, and a request for pages too!
Meeting some tweeps I'd only ever known online and getting to be able to put faces to names in reality. Okay,

Crystal Bourque

gets the prize for looking different from her Twitter pic, because she had these awesome thick-rimmed glasses on that made me sit and think for a LONG time before asking her if she was on my Twitter. I mean, you don't want to look like a stalker or anything, but you don't want to ignore someone either, right? It was a nice chance to connect at the banquet tonight, and she has both right brain (urban fantasy) and left brain (technical writing) skills, so it was a pleasure to meet such a talented wordsmith.
I also met

Holli Moncrieff

, who writes horror and who has a fantastic TRUE story all her own that made me understand why she might write in that genre. Strong!

Carmen Wright

has not one, but two daughters I've taught (English 10 and Writing 12), and she has her own recent horror story involving a sewing machine and Halloween costumes, a whole OTHER tale. Neither daughter ever told me their mother was a writer. Sheesh!
And I heard some success stories for people I've grown close to–

Tricia

met with an agent who cleared up exactly what she needed to do with the unique style of nonfiction writing she does. It was an eye-opener and a real revelation for her, one she's revved up about;

Hector

had a request for a partial manuscript of his literary novel today; and

Bonnie

had two requests for partials, partially because at the SIWC idol today, her beginning was read and got favourable reviews from several agents. Nice work, everyone!
I had a chance to chat and connect with many others today, too, and it really struck me how different this conference is–someone with 20 million plus books in print takes time to speak to someone with 0 books in print, and there is no hint of pretentiousness whatsoever. I mean, the camaraderie and encouragement  are remarkable.
Autographs from

Robin Spano

(who is SO encouraging!),

Robert J Wiersema

(who is SO creative!), and

Chevy Stevens

(who is SO knowledgeable!).
And of course, a Saturday at SIWC wouldn't be complete without a rendition of "The Hippopotamus Song" by

Jack Whyte

. I swear the guy's singing voice IMPROVES with age. So unfair.
So that brings me back to the beginning of my post. How come my head didn't bulge to the brim like an active volcano the way it did yesterday?
A brain purge.
While the book signing was going on downstairs, and romance writers were having a party in another room, I went to the upstairs hallway, which was empty, and I found one of those comfy chairs and began to read Larry Brooks' Story Physics and Story Engineering. A peaceful time–about 45 minutes for me. And that was all it took to get my head back into the game.
It's late / early, depending on your point of view, so I'm off to bed to get ready for our final day… all good things must end, I know, but I'm going to miss everyone and everything that is SIWC come Monday.
See you all tomorrow!