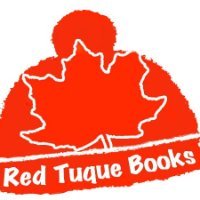 A short story of mine is in the finals for Red Tuque's "Canadian Tales of the Mysterious" contest. That means it's one of thirteen stories chosen to be published in an anthology later this year. Right now, they're choosing the placings, so I won't say the title of my story just yet, to keep the judging blind. There's a big difference in prize money, though:
1st: $500
2nd: $150
3rd: $100
4th-13th: $25
Hoping for a top three finish (top one, of course), but happy to see this story make its way into print, whatever the final result. I'm having a more successful writing year already with three short stories and a nonfiction article scheduled for print in three different publications already, so some of the sting of that rejection a few days ago is starting to leave me.
We'll know the top three by the end of February, I believe, so here's hoping…!
Their web site: http://www.redtuquebooks.ca/
Try this:
The same publisher has a current contest: http://bit.ly/1ynoEhT "Canadian Tales of the HEART." Check it out…you never know…