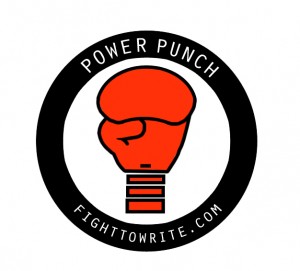 In the following passage, watch how Mark Edmundson creates a long buildup, lulls us into what we expect to hear–and then snaps us out of it in an instant!
WHO ARE YOU AND WHAT ARE YOU DOING HERE? by Mark Edmundson, in The Oxford American
Welcome and congratulations: getting to the first day of college is a major achievement. You're to be commended, and not just you, but the parents, grandparents, uncles, and aunts who helped get you here.

It's been said that raising a child effectively takes a village: well, as you may have noticed, our American village is not in very good shape. We've got guns, drugs, two wars, fanatical religions, a slime-based popular culture, and some politicians who—a little restraint here—aren't what they might be. To merely survive in this American village and to win a place in the entering class has taken a lot of grit on your part. So yes, congratulations to all.

You now may think that you've about got it made. Amidst the impressive college buildings, in company with a high-powered faculty, surrounded by the best of your generation, all you need is to keep doing what you've done before: work hard, get good grades, listen to your teachers, get along with the people around you, and you'll emerge in four years as an educated young man or woman. Ready for life.

Do not believe it. It is not true. If you want to get a real education in America, you're going to have to fight—and I don't mean just fight against the drugs and the violence and against the slime-based culture that is still going to surround you. I mean something a little more disturbing. To get an education, you're probably going to have to fight against the institution that you find yourself in—no matter how prestigious it may be.
Try this:
Notice how the writer starts with cliché speeches almost all teens and young adults have heard at one time or another. Then he challenges these commonly held beliefs.
Write the beginning for a piece about what parents THINK they know about teenagers, and then make the challenge…!
Coming tomorrow: Day 4 (of 5) of nonfiction openings: when reality hits hard!