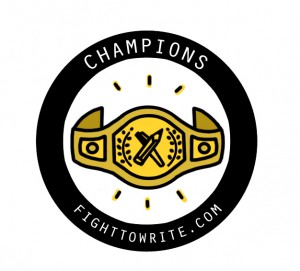 Ok, I am THRILLED to announce that my poem, "Big Red Schoolhouse," was the winner of the inaugural Magpie Poetry Award by PULP LITERATURE, whose contest's final judges were the amazing Daniel Cowper and past Poet Laureate of Vancouver, George McWhirter.
This poem is special to me because I wrote it because of Patrick and Red Lane. Back in university, I took a course from Patrick Lane before I ever knew who Patrick Lane was. Later, I decided to look up some of what he had written. The first poem of his that I read was "Because I Never Learned," which includes a stark image that's difficult to forget: a boy using the heel of his boot to crush  the skull of a kitten who's been hit by a car. It's a compassionate action, but it's nasty to think about–beauty and ugliness at the same time. I was amazed that people could write poetry like that, and my poem, "Big Red Schoolhouse," includes a moment at the end that is similarly paradoxical. I wrote it with Lane's poem in mind.
After I moved to BC, I was wandering through a bookstore in Steveston, and I found a collection of Patrick's brother, RED Lane's poems published by a press that Patrick and others had set up in the sixties. I loved his work as well, and the photo of him used in that volume became the young man in my poem (I was actually MUCH younger when the event took place on my Uncle Sid's farm). So there's a bit of Patrick and a bit of Red (whom the title alludes to as well) and a bit of a younger me in that poem, and that is why I'm so excited that it won!
It should be out in issue 4 of Pulp Literature (along with a short story of mine, "Victory Girl" that won the 2012 SIWC Storyteller Award). Can't wait to see them both in print…