STEP FIVE: STEP TWO, PUMPED UP!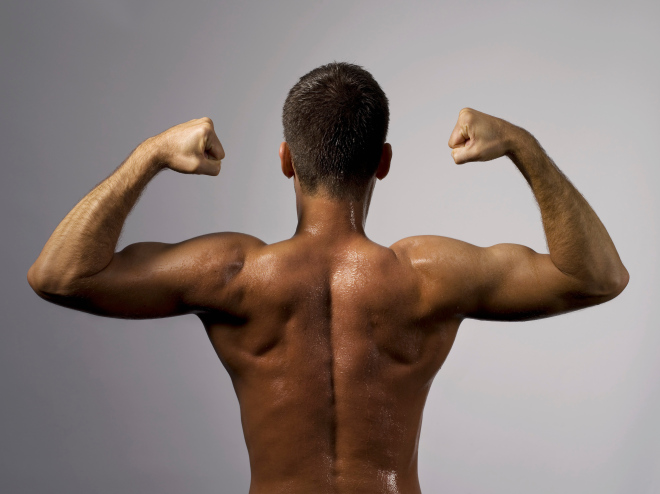 Now that you know your characters better, and you know your plot a bit better, it's time to look back for a moment and build on step two. You know more now, so this shouldn't be tough, but here's what step five involves:
In step two, you wrote a five-sentence paragraph. Now, we're going to add meat on those bones. Basically, you're going to take each sentence and make it a paragraph by itself. That means you'll have five paragraphs (I have one more below because I wanted to mention the future direction of the series also). Look back at the sample paragraph I ended part two with, and then return here to read how I added to each of those sections:
Blake Mack has a signature style all his own…pick a small community, start a huge fire on one side of town to draw the local authorities, then rob something on the other side of town. It's worked like a charm, with a few small scrapes here and there, but so far, no one has gotten hurt…until today. Today, he slammed into an innocent bystander while making an escape. Now, instead of facing arrest for arson and theft, the ante has been upped to manslaughter. It's something he never wanted; it's something he never planned for. His only hope is to assume the identity of the man he killed and hope for the best.
The first hitch comes from a hotshot cop with something to prove. While delving into a case involving organized crime, Roxanne comes across the name of Paul Ryerson, the man whose identity Blake has assumed. Apparently, he's a powerful leader of a racist gang involved in organized crime. With only the slightest lead to go on, she takes a chance, and winds up on the trail of Blake Mack, aka Paul Ryerson.
Things heat up when the gang discovers what Blake has done. Now he's on the run from two organizations with connections and resources—the police, and "The Company," only he doesn't know it yet. The gang thinks Blake assassinated their leader; the police still think he's Paul Ryerson, a leader of a more than questionable group. Blake's thankful that he now has one person in his life he can rely on—his newly "acquired" girlfriend…
And then that goes sour. She discovers the secret he's been hiding, and believing him to be Paul Ryerson, leader of a racist organization, she turns him in to the police. An insider on the force informs "The Company" of how Blake can be found, and the police, Blake, and the gang converge in a violent, action-packed ending. Blake could be responsible for another death if he doesn't turn himself in; can he live with that? Could he live knowing he cost a woman her life…on purpose this time?
In the end, Blake sets up a meeting of his own—with Roxanne posing as his girlfriend, and a team of ERT ready and on alert. Blake strikes a deal to turn in as many members of "The Company" as he can in return for his freedom. It all goes horribly wrong as gang members discover the hideout of his girlfriend and hold her at gunpoint, forcing Blake to make a decision—flee, and live freely, or give himself up, and die knowing he hasn't taken another innocent life. The end result is a mix of the two. His girlfriend does indeed get killed in the process, but Blake and Roxanne, who find they have much in common, decide to try something new out. They testify against "The Company" together and then go into witness protection…as husband and wife.
They soon tire of the ho-hum identities and jobs they've been given, and so begins a new chapter in their lives. For now, in Texas, they become "employees" of a new detective agency—Max and Kat Starr, Private Investigators. This book is a prequel to a detective series starring Max and Katerina "Kat" Starr, P.I.s. Being in witness protection, they can be moved around the globe every once in a while…leading to interesting locales and possibilities…sort of like a chapter book series for adults!
 Try this:
See how simple that is? It's just building on a frame you already have. A word workout! Now flesh out those sentences into paragraphs, because in a few days, we'll get step six, and that's when the excitement builds. The writing you do that day might actually find its way into your novel, as is!  For now, complete this step in the snowflake fractal…and remember, there are only two steps left…